Suddenly just felt a little sentimental about how I landed here from a humble city of Melaka. Upon getting the offer letter from TAR College, Wangsa Maju, I was so eager to come over. At that point of time I have not find the accomodation and had to bunk in with my friends house in Menara Alpha, Wangsa Maju. As a stranger to KL, I was so excited when I first landed my foot here. Thanks to John Chang, I got a place to bunk in, I still remember the address in Wangsa Maju, it was A-14-21.
I first remember vividly the first day of my TARC days, orientation day, it was either DK B or C. Sat at the very last row with a long hair guy and joined later with a
fat guy
. Then we were exchanging the normal introductory lines like "What's your name?", "Where you from?", etc. Then, our eyes where targeting as usual, the chicks. As we were in the Business School, there were plenty then, for the first time, my fatty friend,
Feirim
got to know one pretty lady who in the end, who knows, became my gf. Chong became my best mate then, fetching me to and from college most of the time on his Yamaha SS Cub. I was at the same time in the same tutorial as
Crystal
then.
Those were the TARC days. Staying in one of the most prime place in Wangsa Maju, there are BRJ, Zatimanis & MRJ to keep our night life active. There are plenty of variety on food, you name it, you got it. I still remember the snooker centre we used to frequent, above Zatimanis, we will play a few games then play Kuda machine. And also plenty of Cybercafes, still remember the counter-striking days with Guninkia & Fatty. Then just below the condo I stayed, there is this Blue Cage, our normal bunk place with Ah Bo, Sek Chai & other Terengganu-ians. We used to watch the serial "Threshold of An Era" there. I remembered once, everyone was betting on RM 10 to make me jump to the pool, which I did. And over there, in Wangsa Maju, during my college days, I had numerous encounters with girls, my first gf in college then was
Ploy
. During my days with
Ploy
, we had our fair share of good days and bad ones. Overall, I still cherished her presence in my life before. Then after that, a few girls down the line who I had crushes with but did not turn up a steady one. Towards the very end of college days, I got to know my current gf, Emmery in person, closer than before as a friend. I also got my first tattoo during the college days. Up to date, I got a total of 3 tattoos. On both of my upper arms and one on my back.
Upon diploma graduation, whereby Chong is continuing his studies in advanced,
Feirim
decided to venture into his steady job which he loyally still doing it in Selayang Mall where I continue my journey starting my first professional job in KLIA, I was then staying in Nilai, Taman Cempaka. Dead place, nothing to shout about during my days in Nilai, but it was during that time I started my 2nd serious relationship with
Feirim
's colleague, MahSiewLing. Nothing to shout about the relationship though and we had a bad break up but still remain friends. I will then travel whenever my off days to KL to meet up with
Feirim
and my gf then.
Then the opportunity arised, I switched job, was attached to Scott & English as a Sales Executive then. Luck was on my side then, even without much visits, the sales were pouring in and those days were my glorious day, would frequent clubbing often. Was actively wasting my nights at then Emporium, Beach Club, Viva & Q Bar. And then were introduced to another fun place by Chong, WARP discotheque. Those were the days, now we have ThaiClub, Poppy Garden, Passion, Loft, etc. But I still prefer the old-skool days. I was still loyally staying at Wangsa Maju, same house as I had been living during my college days.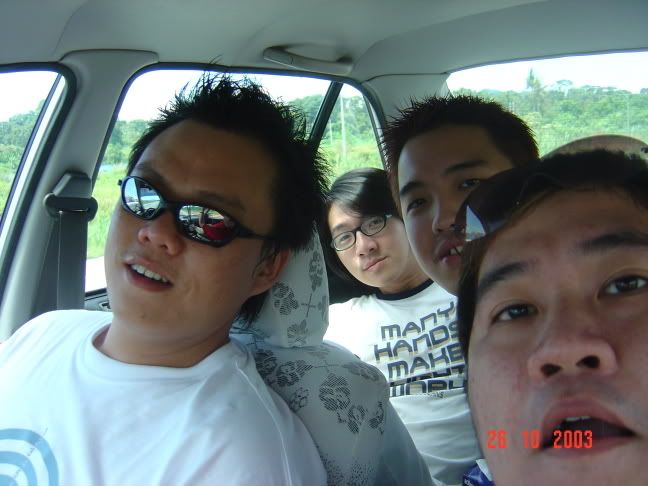 Then were promoted from Sales Executive to Product Executive. It was at this period of time, I started to get close again with my current gf, we would catch up for a drink, I would then drove all the way from Wangsa Maju to Subang USJ to fetch her. Slowly, we felt we were meant for each other. It was then year 2003. It seems then my life is complete. There were also a point that I had to bunk at
Feirim
's place for 2 mths. It was a memorable stay, with his mom getting my dinner ready most of time and I helped to clean up his messy room. Nice place to stay minus the traffic that I had to bear everyday to office. There was one time, we hang out for too late and his father changed the pad lock, and we had to bunk at
Albert Yap
's place.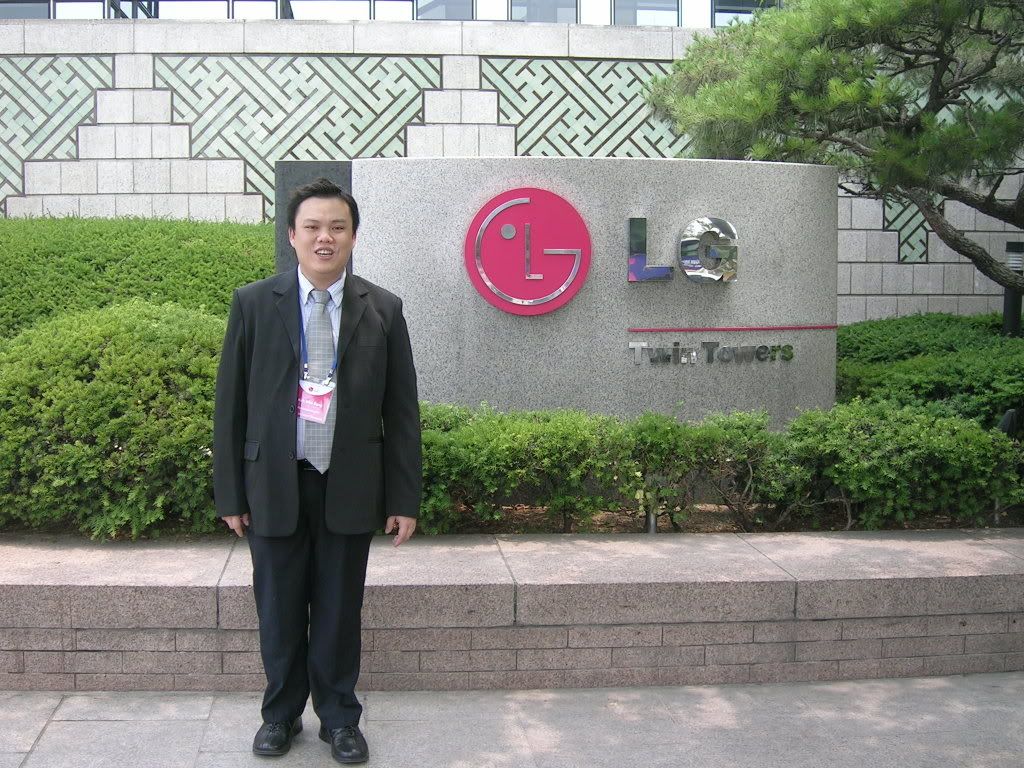 Then from there, I moved to my own place. A place I would call home. I bought the furniture, the electrical appliances, cleaning, decorating all by myself. Then I went steady with my current gf, Emmery. Years in, years out, a lot of things changed, from Scott & English, I joined LG as Assistant Product Manager only to work for a year before I switched line again to Event Management company. Now the yesteryears felt like it had gone in a blink of eyes. I still longing for yesteryears. And at the same time, I am hoping the coming years will be good.