Everyone's favourite but certainly not me.

Gigantic raw oyster

, super fresh. If there is a competition on eating this, Sifu Yip & Meow will win. They took a total of 40 pieces.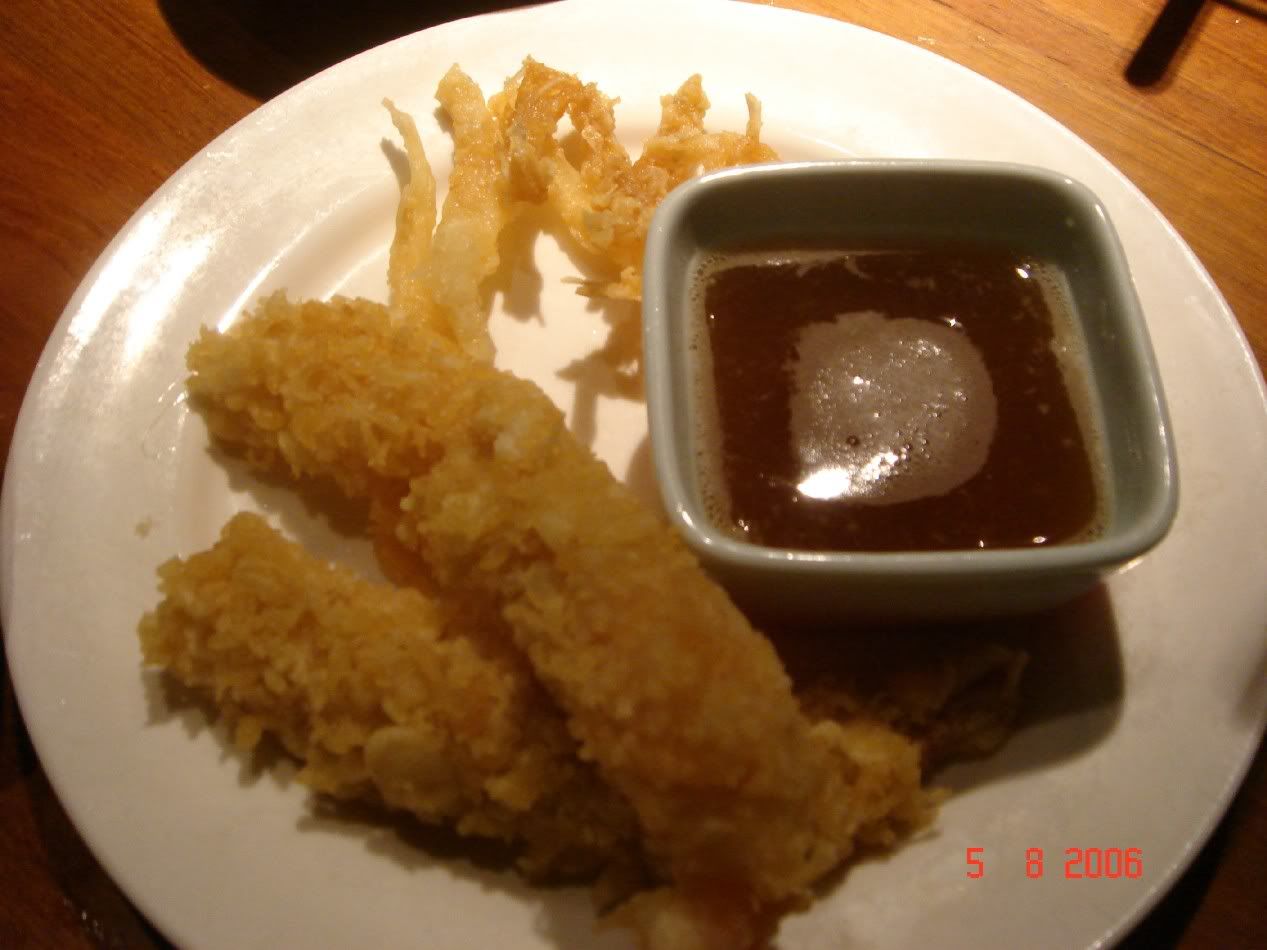 Tempura

: Unlike Sushi King/Genki Sushi, you can really taste the flesh of the prawn. Very crispy too.
Black Pepper Steak

: We tried this out because we wanna make full use of the stove. Not very nice. We made it TOO well done.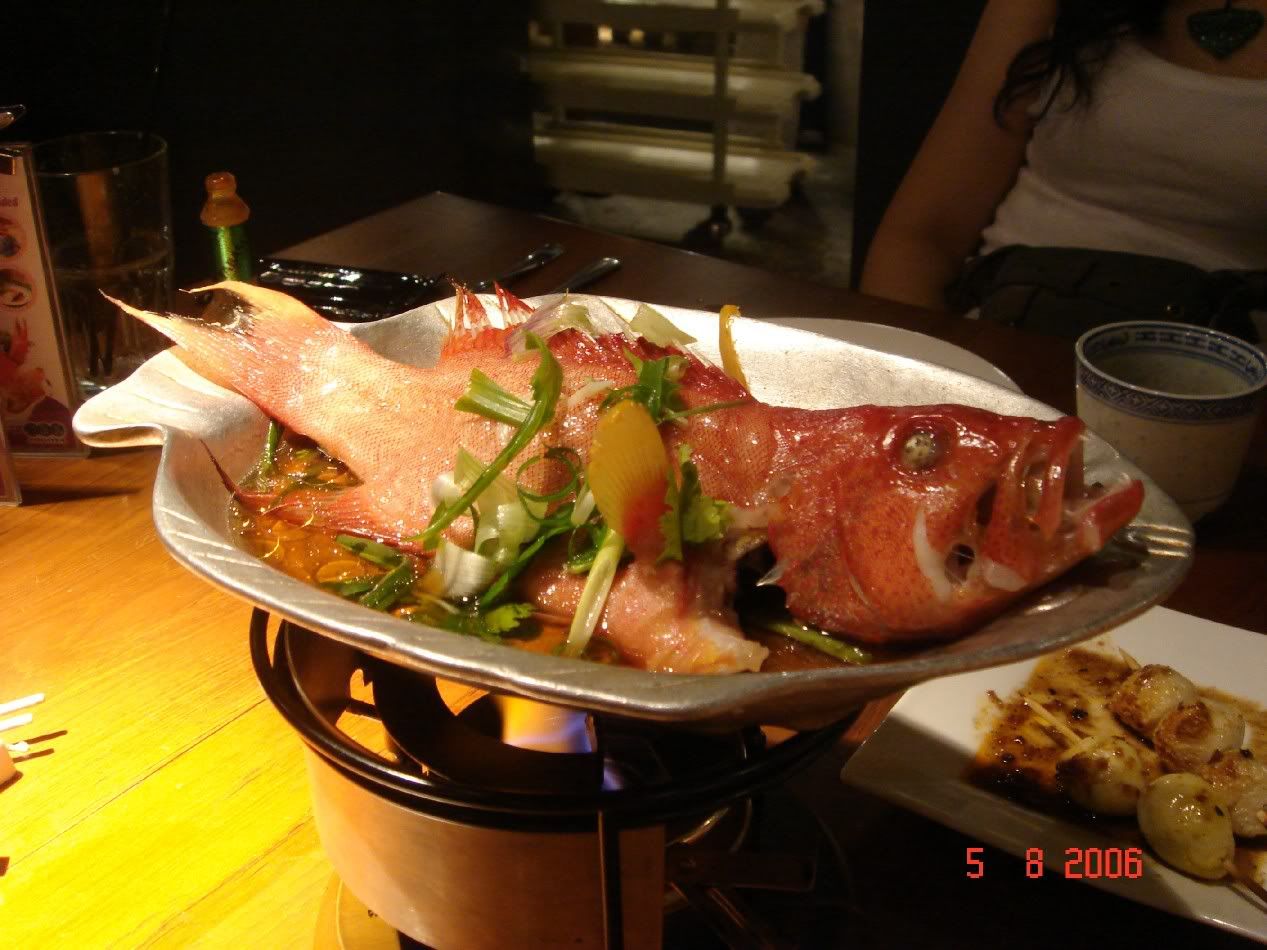 Steam Fish In Soy Sauce

: Very fresh & tasty.
Sate

: Of course lar, japanese satay cannot be compared with Kajang's. Anyway, just to show the variety of food found there.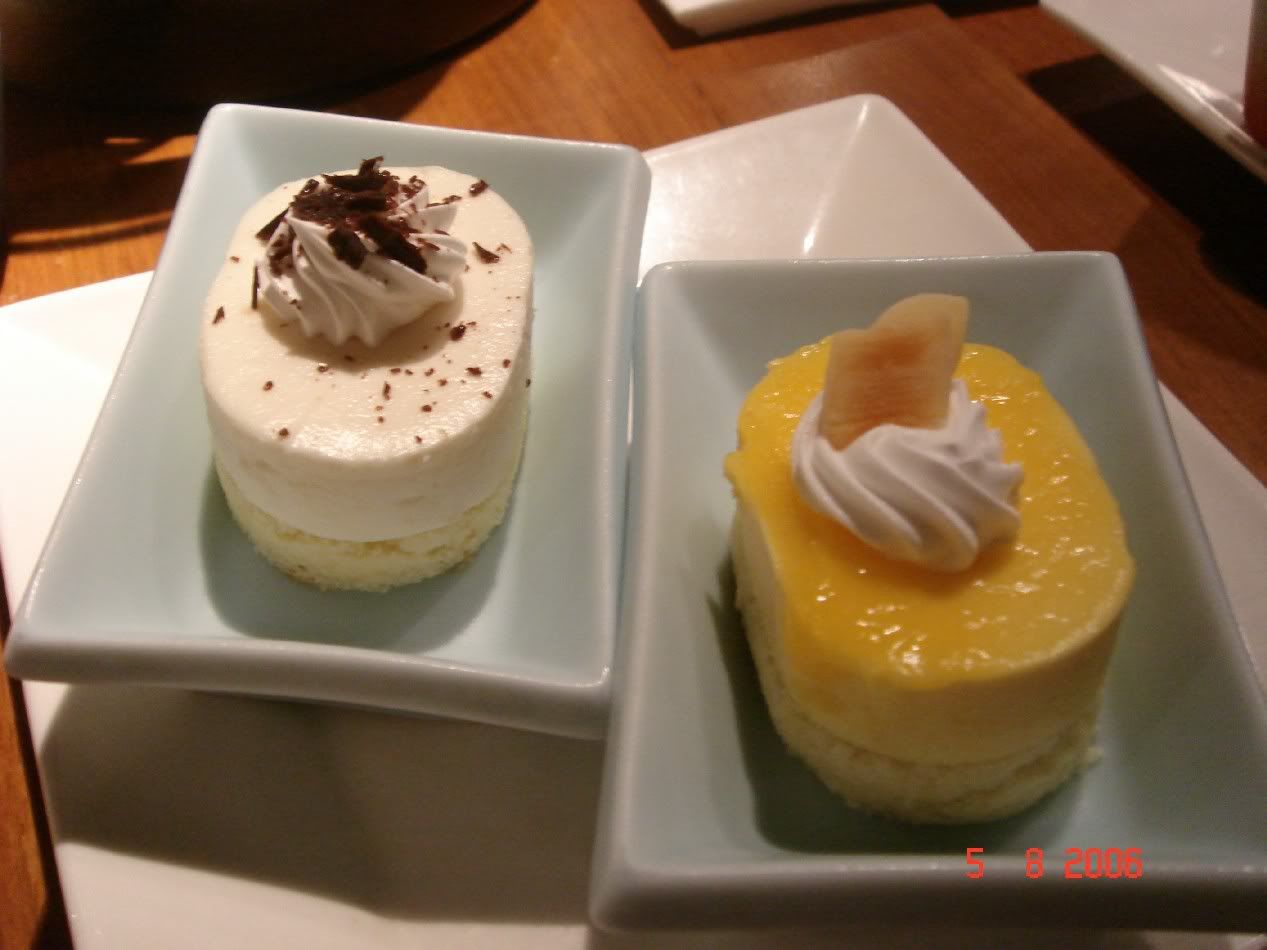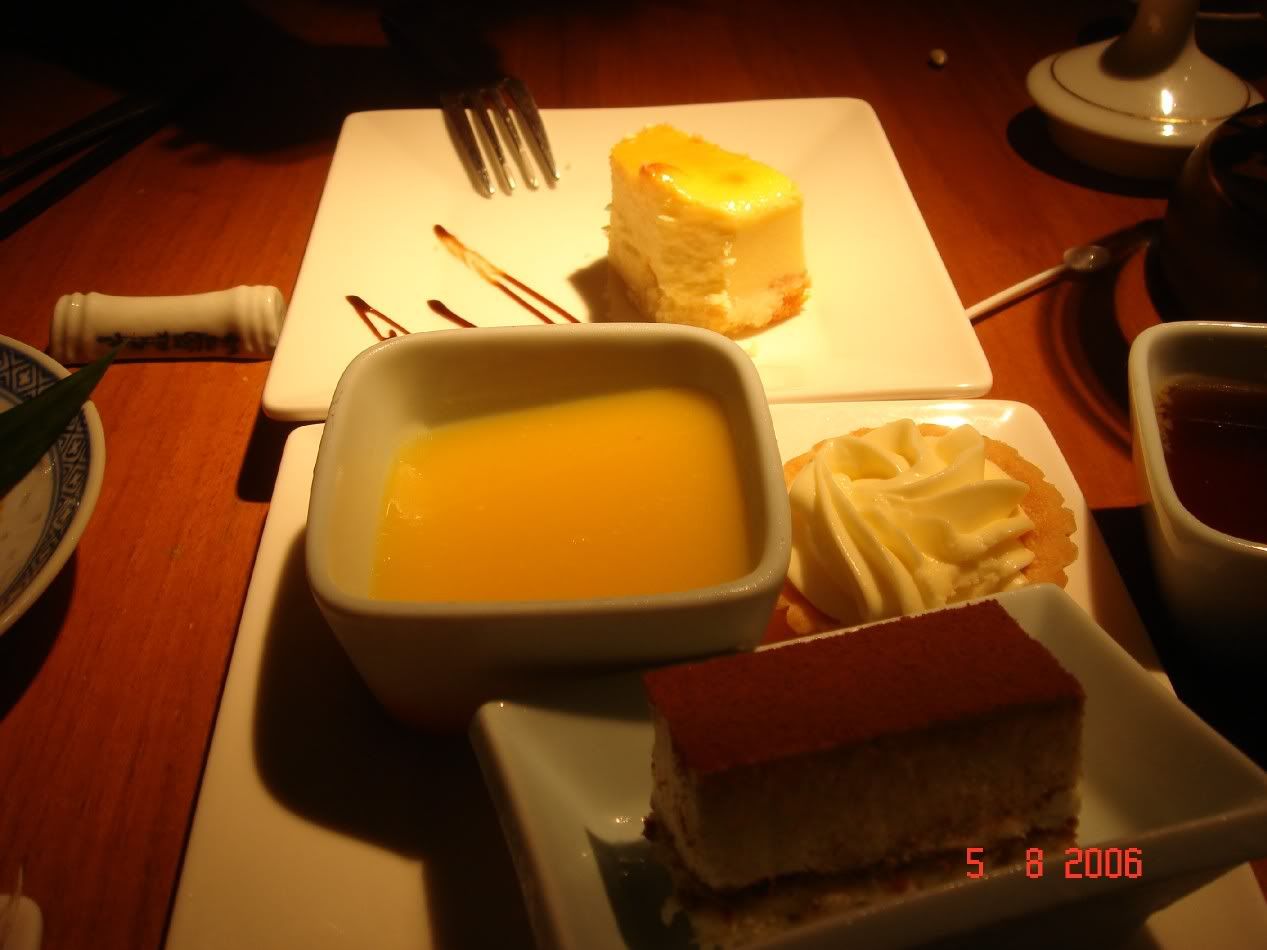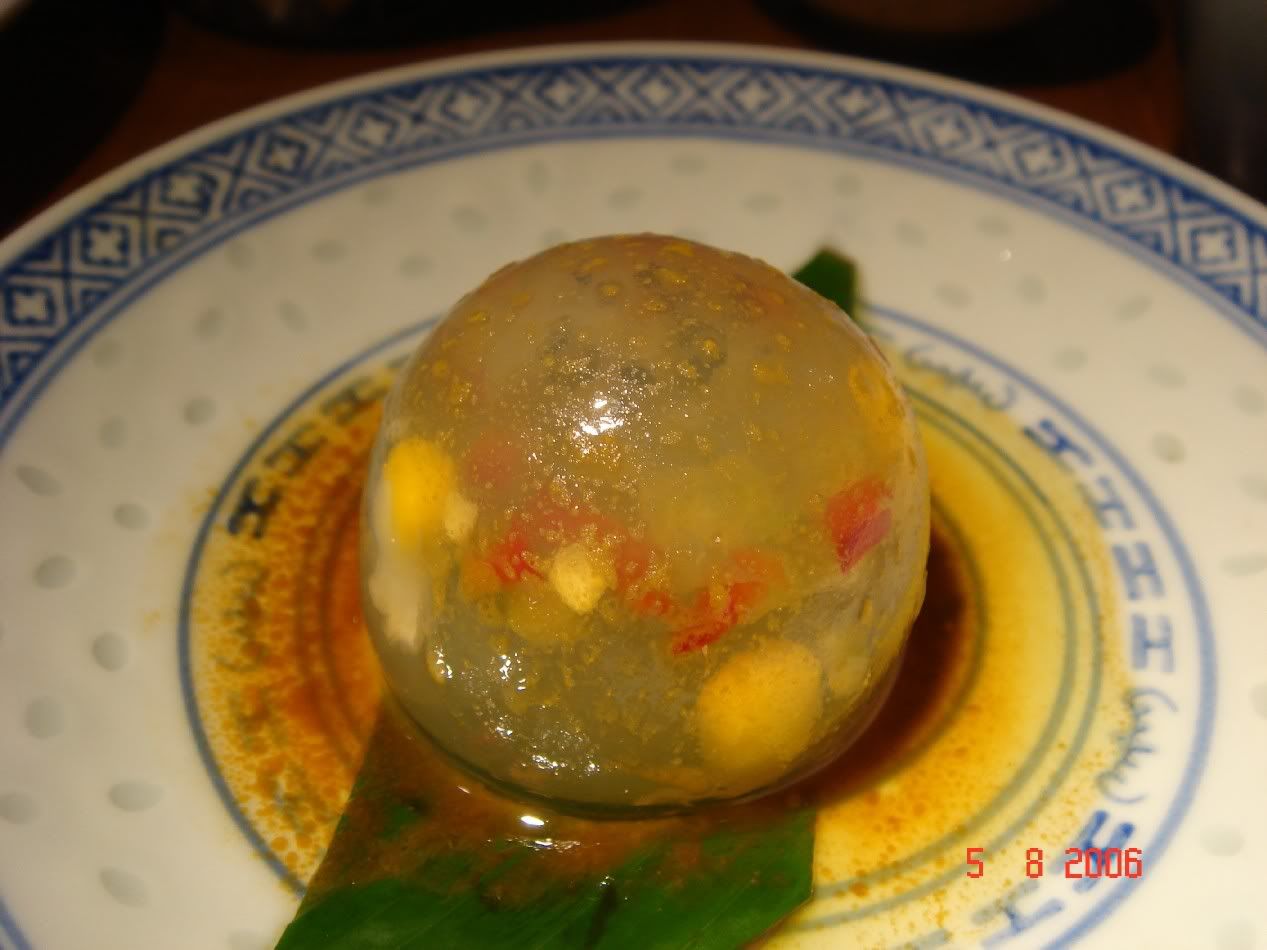 Desserts

!!! Too many choices, I am totally spoilt that night.