It had been a while since I last went back

Melaka

. It felt so good to be home, my own comfy room and trust me it is a super nice room, designed by my

ex-gf

, moreover this room easily cost about RM30k,

from the bed to wardrobe to every single detailed furnishings on it. Thanks to

daddy

, who granted our wish then.
This is how my room looks like, on the left of the pic, is my wardrobe, a typical Japanese sliding door, sorry I did not snap any pic in the inside compartment of the wardrobe but it is definitely a huge wardrobe inside there. My queen sized bed with my side table, mom so sweet asking me to leave my picture taken with my ex-gf in the room for the meantime, until I finally found someone new. Mom surely miss and love her like I do. Thanks Mom!!! Let's cross fingers ya.

Brought my parents and my brother for

Fantastic 4 The Rise of The Silver Surfer

. Luckily this time those

FINAS

people do not create a Malay title for this movie, if not what should they call?

4 Pahlawan : Kebangkitan Peluncur Perak

? It had been a while since my parents last visited the cinema, so I took the opportunity to do something fresh for them, although they do not enjoy the movie like I do (dad fell asleep in the middle of the movie), but I hope they enjoy what I had planned for them.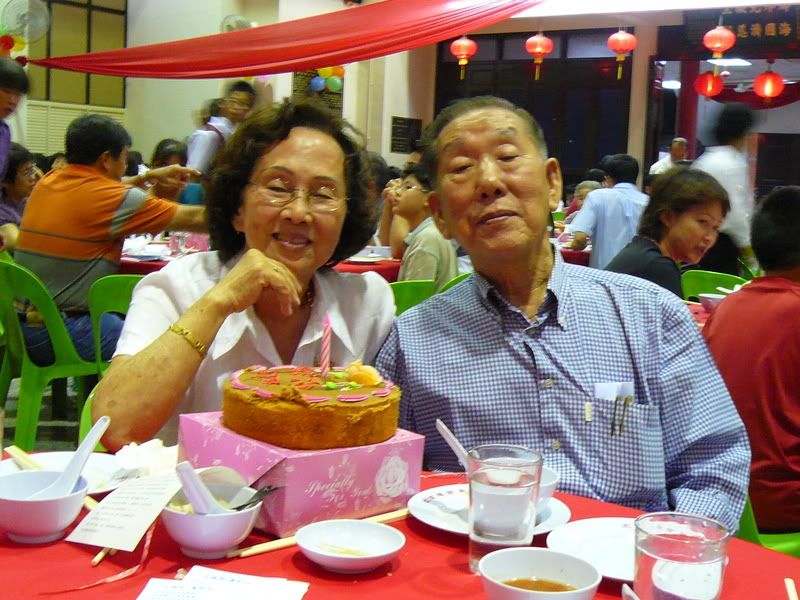 Then on Sunday, had

Father's Day

dinner with my parents & grandparents. A typical Chinese dinner but overall enjoyed it, and you never realized how people around you have aged so much. Do not take things for granted. I myself aged terribly ;) There is also cake arranged for them.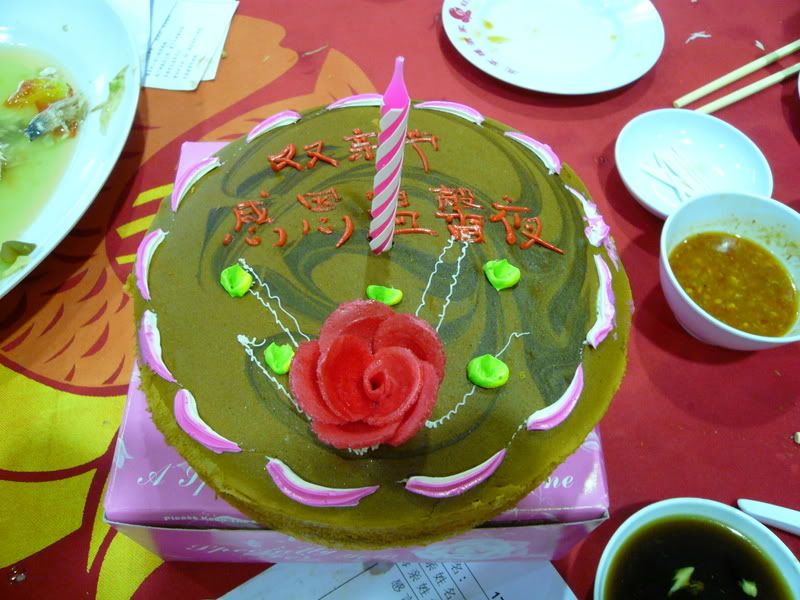 I would like to take the opportunity to people who are reading this who happened to be a father now, a very

Happy Father's Day

to all of you. To those who ain't a father yet, appreciate the old man at home, appreciate the loved ones around you. Never ever take things for granted, you will never know when you will lose hold on them...
*~*~*~*~*~*~*~*~*~*~*~*~*~*~*~*~*~*~*~*~*~*
MORE UPDATES:
Had a PRADA tea session with key journalists and press people @ Vicenza, One Bangsar. Here is one of the camwhoring of mine with the black beauty. YES, it is finally arrived at our shore. Retailing at

RM Two Triple Nine

. Only available @

Prada boutique, KLCC

and all participating

LG Mobile Kiosk

nationwide.