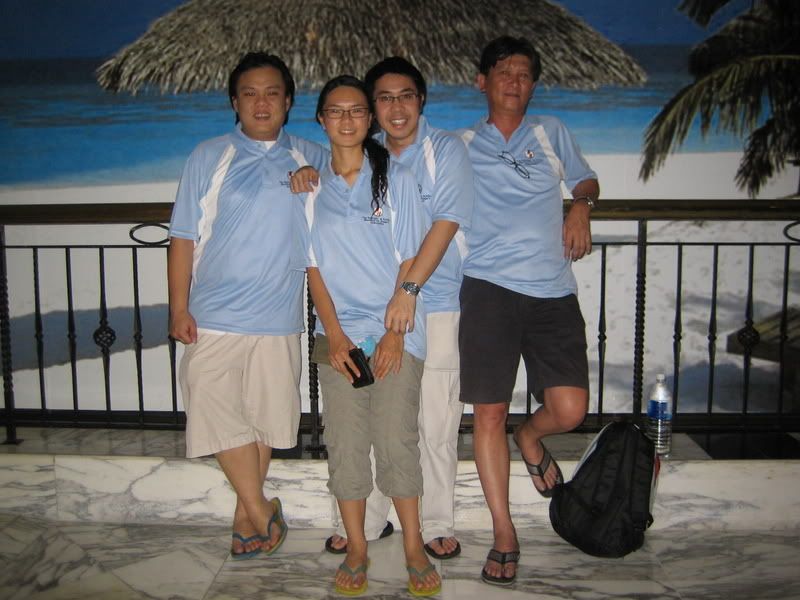 Thanks to

Andrew

&

Lum Lap

, I was called in the

Treasure Hunt 2007

organized by the KL Electrical & Home Appliances Association sponsored by
PANASONIC
. This time around our journey was up to north to Ipoh (city known for its production of cun babes & food). I was so tired after the birthday bash party I had the night before, slept at 3.30am and thanks to Andrew who woke me up @ 5am. We started hunting for our treasure sharp at 7.32am and were given 8 hours to complete the quest. We managed to cross the finish line on the dot!!! But it was a great experience for myself as it was my first time on a treasure hunt.

For a bunch of zombies who just cannot get enough sleep, we did well. We got a

7th

placing out of 76 participating cars, smart leh? :P As it was sponsored by

PANA

, all prizes were in of

PANA

electrical appliances, for 7th placing we got a cordless PANA phone. I hate the feeling, people just cannot get my name right all the time. Most of the time my name is spelt as

"MICHEAL"

instead of

"MICHAEL"

, for god sake, they do not even know who the fuck is Michael Jordan I guess. But this time, the organiser of this treasure hunt was even worst, my name was spelt as

MECHELE

(what fuck name is this?) and when he called me up to the stage, I also don't know how the fucker can pronounce this, he made it sounded like Michelin.
Ipoh

indeed is one of my favourite city, my ex-gf was from this region too and no doubt, seriously no doubt, it produces one of the finest cun babes in Malaysia. Along the way during the treasure hunt, on & off, the memories flashed through my mind, coincidence or not, she did called when I was in

Kampar

during the hunt. Ok, back to my trip here, after the prize presentation night, me & Andrew went hunting again, we got lost, seriously got lost in Ipoh city, we were looking high & low for white coffee in the middle of the night and end up at

Old Town Kopitiam

just right behind

TESCO

. If you still thinking those young teens in Ipoh are made of

'Lians'

&

'Bengs'

, you are damn god wrong, seriously dressed up and poshed with their flashy phones and branded stuff. Over here, the kopi tiam opens till late just like

Starbucks

in KL, and quite happening too judging from the crowd that night.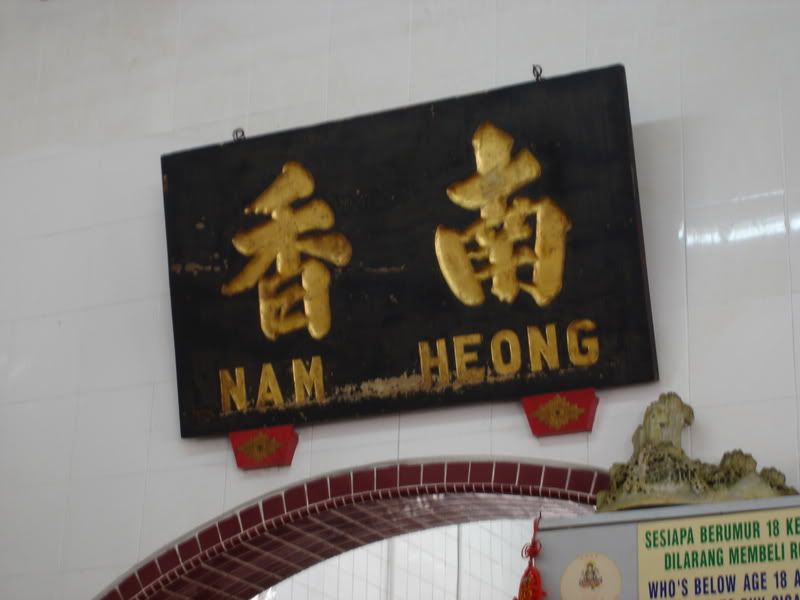 Sunday morning: By the time we woke up, it is already brunch time. We went hunting again. Our target was the very first

Old Town Kopitiam

located somewhere near the Old Ipoh city. We went round and round and managed to find it. It was not called Old Town like those franchise outlets we saw scattered around Malaysia. It is only known as

'Nam Heong'

, famous for its best white coffee, I would say the best in the world!
Besides having the best white coffee here (I had total 3 glasses), we had fried kuey teow, asam laksa & Kampar yong tau foo. This kopitiam itself is so blardy packed, so we end up sharing the same table with one girl who is alone (she happened to be this kopitiam owner's daughter), and trust me she is also a babe but too bad she is married. We spoke to her mom who is the pioneer of Nam Heong egg tarts franchise business, the son is running the franchise business and it only needs about RM300k to set up an Old Town outlet anywhere you want to. We waited for freaking 30 minutes for the egg tarts for take away back to KL (I bought it for my ex & family, she's crazy about egg tarts). Good buy with promotion somemore, 5 free 1. The pretty auntie that we spoke with boasted to us that she can sell in the region of 2k pieces everyday.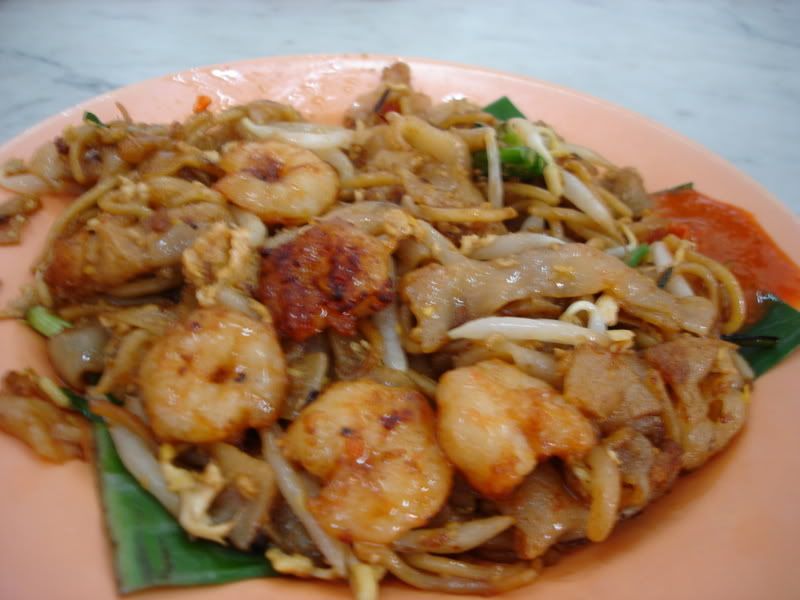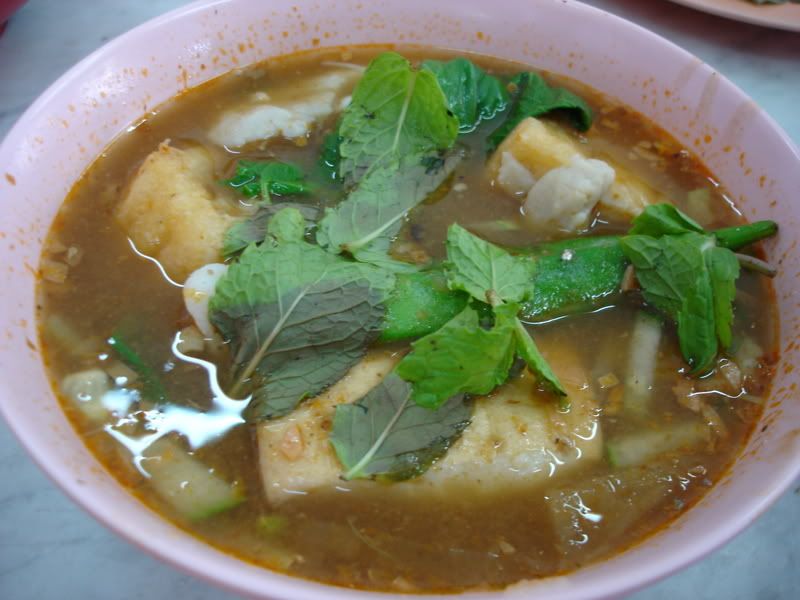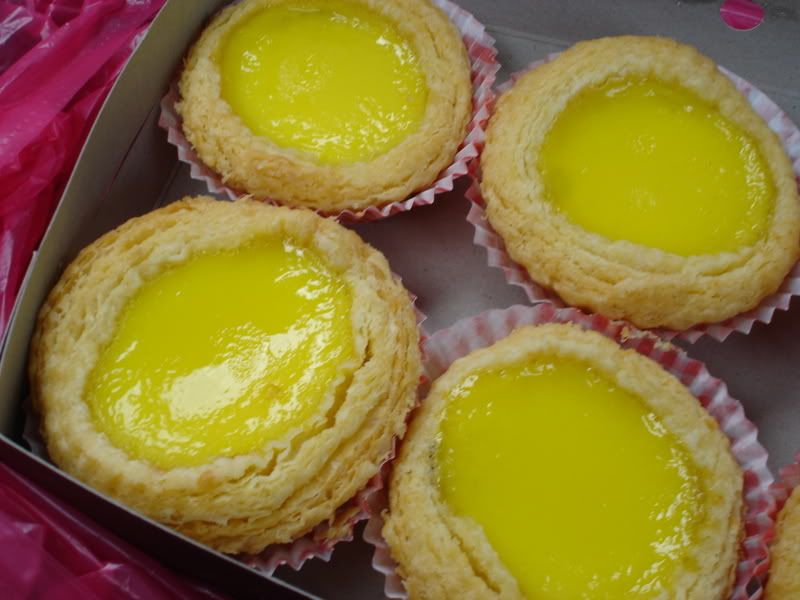 After lunch, Andrew went hunting for hamsap(salted) chicken. I do not understand why people would fancy hamsap kai. Salty and wet, damn!!!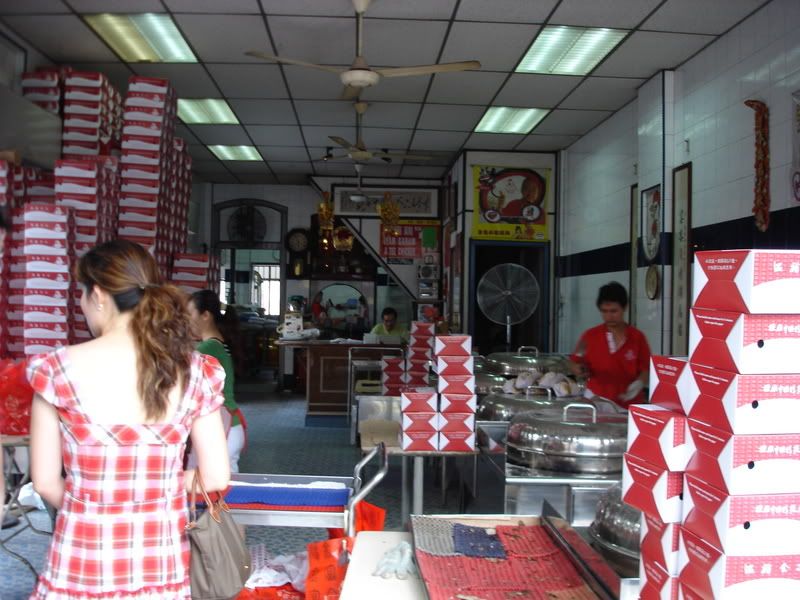 This is one of the longest post I ever shared with my readers, hope you enjoy it. Overall it is a blardy good trip and I miss KAMPAR so blardy much (the place only ar) ;)