Last Friday, celebrated one of the best birthday bash I had planned for my fellow colleagues,

Vincent

&

Sanie

@

Sanctuary

,

The Curve

. We had great times minus the minor glitches at the end of the party. I believe all others had great fun too and I got to thank those who came to make this happen for both the birthday boy & girl.

I finally managed to take a pic with one of my all time favourite girl who I mentioned before in my previous posting. Hey

Cynthia

, I'm glad you came that night. Thanks for being my ears the time when I need to, thanks for the trust you had in me too. We will definitely hang out more often ya ;)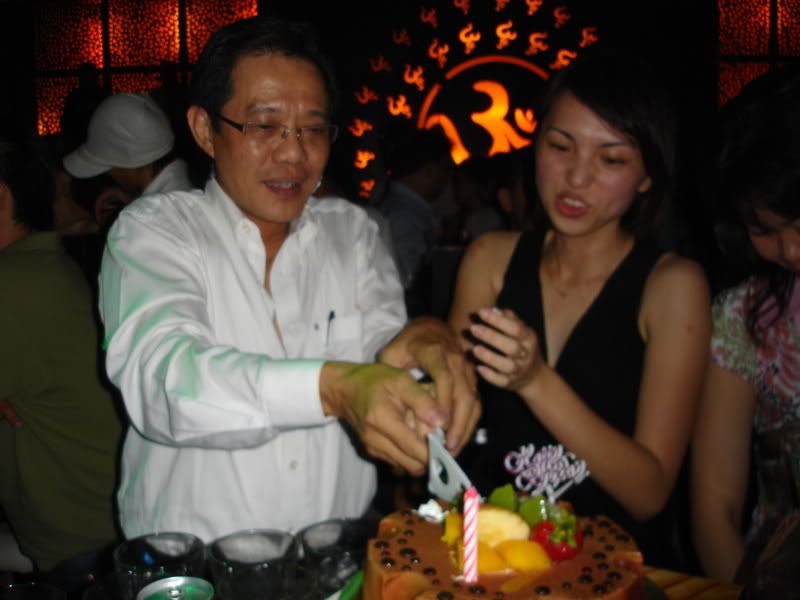 We had a total of 5 bottles of

Black Label

& a bottle of

Smirnoff Vodka

(which got somebody KOed) and everyone was on top of the world at the end of the day, we had a cake for the birthday celebrities that night but unfortunately didn't have a great taste on it as we monsters destroyed it instead :)
I am sorry I am unable to post all the photos taken that night, most shots posted were mainly my camwhore with the crowd that night. Vincent & Sanie, if you are reading this,

"Happy Birthday"

once again and I do hope that you liked what I had arranged for you all.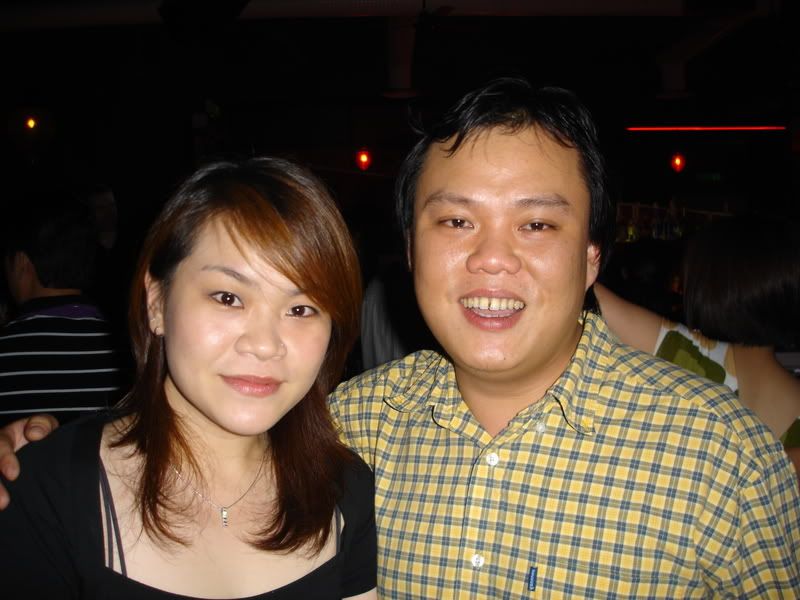 My best buddy (

Angeline

) came too, and she seriously had great time smashing cake & filling my shirt with ice, I will get my revenge on you surely.Your birthday is coming right? Kekeke :P
Photos taken with

Nikki

,

Herbert

,

Roger

, the big bunch & the birthday girl,

Sanie

(she does look a bit like FIREANGEL).