The past weekend was a doom thanks to

Mr. Sick

who visited me since Friday. Nevertheless, I had a very busy schedule myself for the weekend. Friday itself, after work went to Starbucks @ The Curve, met up with
Josh
& colleague (cun babe) to understand more in depth about
ADVERTLETS
, would love to snap a picture with Josh to post up here as he is considered a celebrity himself in Malaysia blogging scene but just felt that it is not appropriate as it is a semi-business kinda meeting, maybe next time around. But he is kind enough to pass me this...

Which end up like this....

Kiasu leh? Although to some it is just some stickers but it is a very good communication tool, now my whole office knew I am an avid blogger and whenever I happen to pop in some Starbucks, my laptop will be attention seeker. I heard Nuffnang came up with some merchandise, I wouldn't mind to let the whole world know I am part of this community ya.
After the session with Josh, myself and Wilson waited for

ANGEL

s (

ANGEL

ine &

ANGEL

a) and we proceeded to

Heaven

(some cinabeng cafe @ Curve) but lucky us, the singers that night were quite alright. Ordered some not too bad food and played Big 2.
It was after these so so food and funny coloured bubble tea, Mr. Sick came knocking. Reminded me of Guns & Roses song,

"Knock, knock, knocking on heaven's door"

... Played Big 2 till about 12am until this bunch of devils suggested to go to Karaoke but I think Mr. Sick got the best out of me, I surrendered to him and we cancelled the plan. Collapsed once I reached home that night...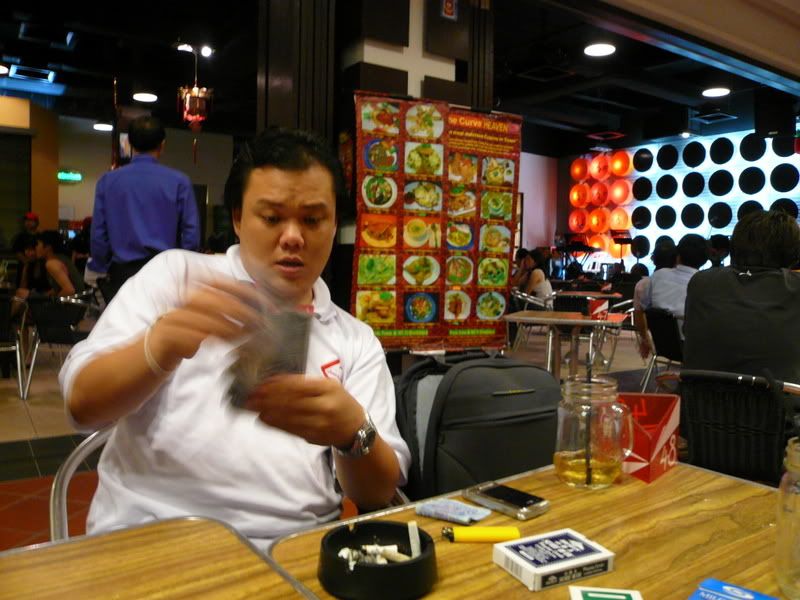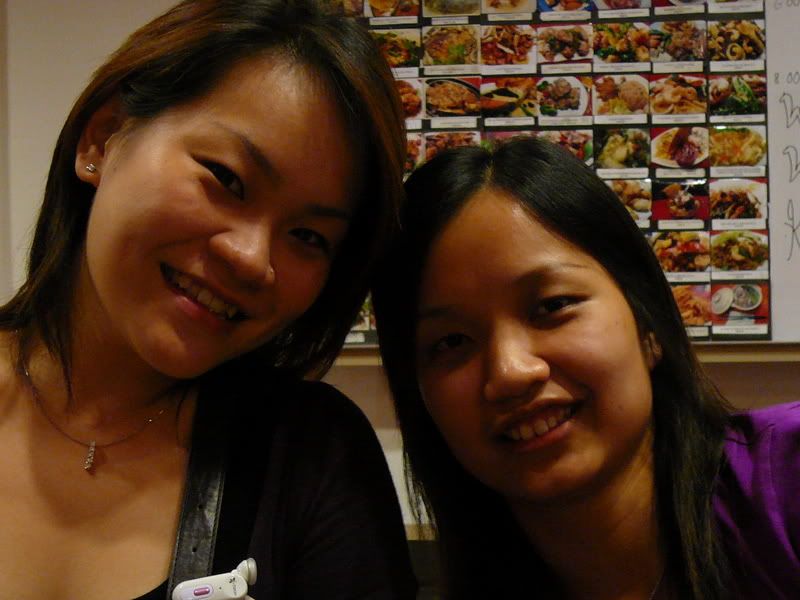 Saturday - it is confirmed. I am officially SICK. Coughing like no tomorrow & flu which subsequently caused a slight fever on me. Felt empty inside, as when I was sick in the past, there was always someone to take care of me, so I decided to travel to my friend's family house to recuperate. Very dull moment and my weekend definitely not a good one. Unable to update my blog cos lacking of motivation & inspiration. Was all rev-ved up for my Sunday dinner appointment with Tim. But fuck, Mr. Sick still does not want to go home, guess I am too much of a nice host to him.
Again, no update on Monday, I logged into Nuffnang and realized that my inconsistency on updating caused a slight slump on the traffic.
Highest traffic was on last Thursday

131

page views, consistently slumping down until today, hopefully it will shoot up again.
And guys, yesterday a new gadget was unveiled to me. While Tim toying around with his Wii, myself not so updated... TA-DA...
A white

PSP

. Living in Malaysia, cannot resist the temptation of getting a non-original unit (meaning not from SONY Malaysia), because the pirated unit is already been modified and is able to play pirated games. Hell, like SONY cares about this, number of pirated units worldwide is still considered as the total units shipped out of their factory. So who's the biggest victim? Those SONY Centres & SONY Wings outlets lor ;P
Standard accessories and my friend is kind enough to bundle it with

4GB High Speed

memory stick to it. And finally, the white beauty itself...
This post came with a high cost, a lot of coughing involved while constructing it. Hope the virus does not spread through ya ;)