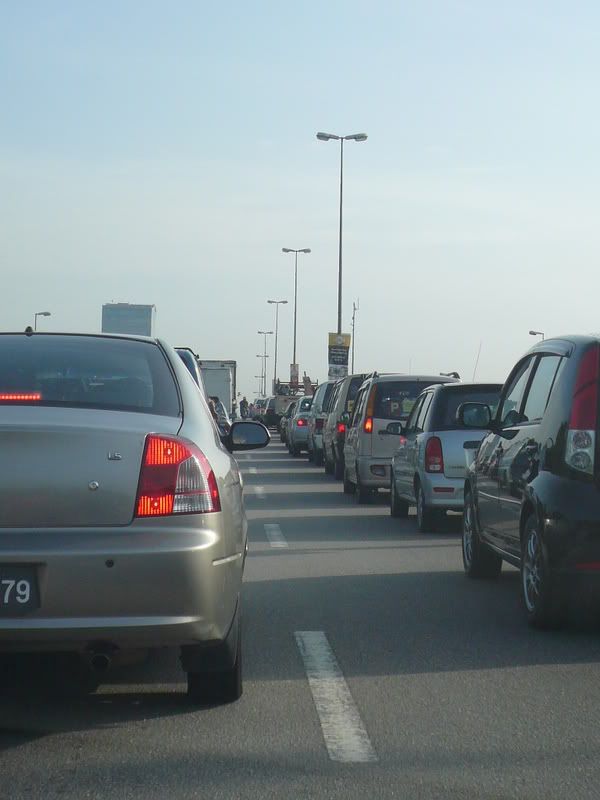 What a day to begin... being stucked in a

f***ing jam

along LDP for freaking one & half hours. Again late for work today, clocked in @ 9.40am today thanks to the jam. And thanks to mix.fm for accompanying me along the journey and was informed that there was a kemalangan maut near BU area, the jam packed up to Sunway toll.

Upon reaching office, tried to cheer myself up after a stressful jamming session but again it was spoilt by some really unnecessary emails I received to follow up some shits others left behind earlier (oh yeah, I smelt of shit now!). Being

MA-NA-GER

is like having

MANY-KERJA
But fuck care! After I released my tension- self by cursing KNNBCCB, I felt much better. Afterall,

thank God it's Friday

. And guys, listening to Akon's songs will seriously cool you down!!! Got an evening tea session with Advertlets.com today, Josh wanna meet me up ;)
~*~*~*~*~*~*~*~*~*~*~*~*~*~*~*~*~*~*~*~*~*~*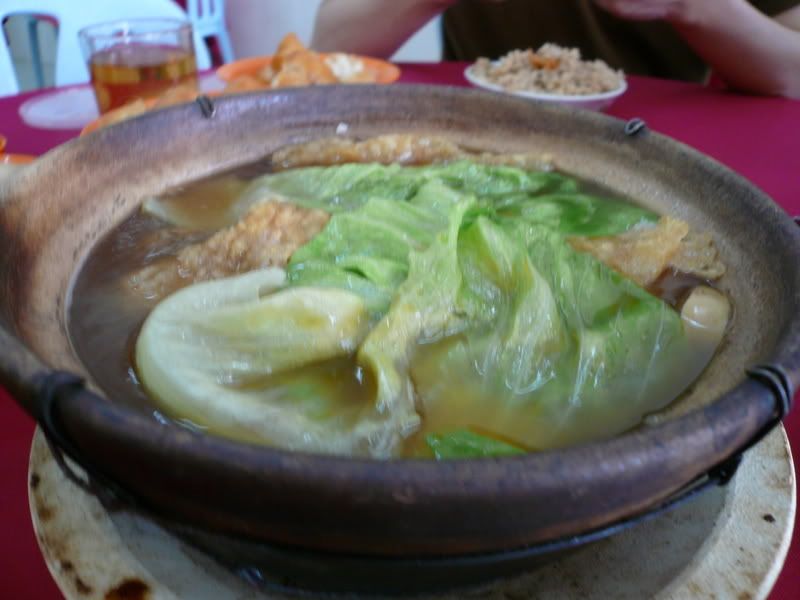 Updates (yesterday): Was having

Bah Kut Teh(BKT)

@

Tmn Manjalara, Kepong

. A decent & acceptable BKT but no where to be compared to Klang's or my personal favourite Thailand BKT. Soup taste not as strong as the one in Klang but the Yam rice is superb, one word for it, very

YAM-MY

. The pork meat, hmm... I don't know how to put it in English word, but if direct translation from cantonese, it's syok to eat (song-hao), not so much of fat, mostly 3 tier fat meat with plenty of Fu-Chuk and veges.
This BKT joint is called

Restoran 8 Angles Bah Kut Teh

, located Manjalara. Direction from LDP, take a U-turn after Kepong toll, heading towards Manjalara, roundabout 12 o'clock, observe the one row of shop on your left. However, this so-hai just need to improve on its pinyin translation. What the f*** is

FU CHU

&

YUEN CHA KUEY

???