Good news & bad news after the last weekend. Mixed feelings; I recovered well from my sickness for the past one week but very unfortunately I lost my voice. When I woke up this morning getting ready to office, I realised that it is rather difficult for me to utter a word out, and yes I sound like an

Ah Kua

now.
Yes, yes, I drank a lot of water lar. Do not nag me k. I know
someone
likes to nag me accusing me not drinking substantial amount of H2O. See, my working desk, I'm not lying ya.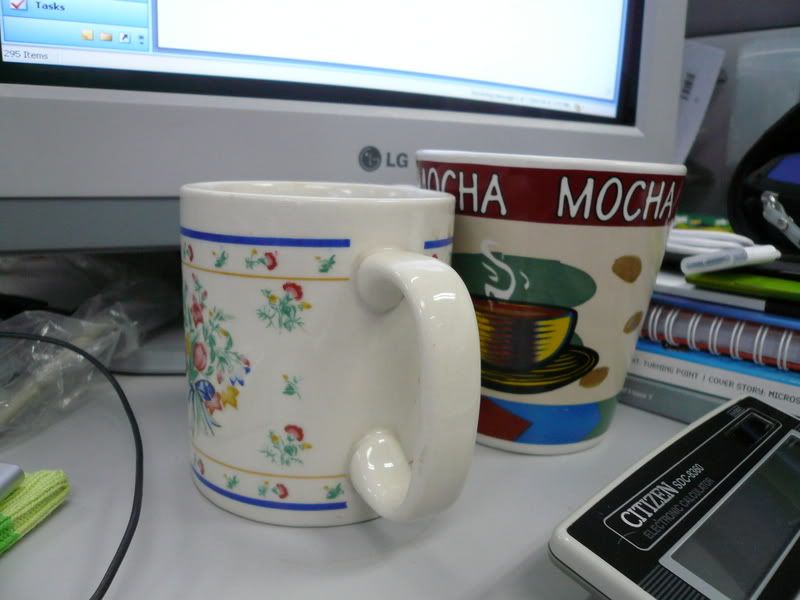 How I blardy lost my voice, when I can recover from my other sickness? Indeed, I had enough rest over the weekend, it is my stubborness not to be on a strict sick man's diet :P Buddy brought me to this restaurant located in

Jinjang

, this restaurant served good home-cooked dishes & good seafood as well. So excuse me for that day, a day when I transformed to JinJangJoe.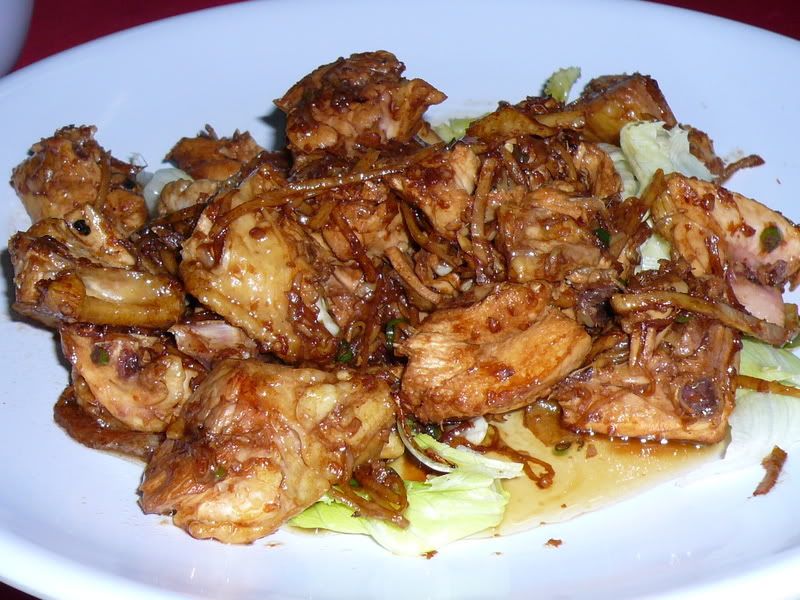 These were two of the dishes I tried, trust me, it is blardy good that you forgotten that you are sick. First was the

deep fried pig intestines

. Second was the the

dried fried chicken with ginger

. Yummy yummy.
And when I came back to office to finish up my monthly claims last Saturday, I received this small souvenir from my fellow colleague, Keyzer, who just came back from training in Pattaya, Thailand. Thanks a lot mate. Just got this picture taken this morning while updating my blog, saw the background? My HR gonna kill me for this :P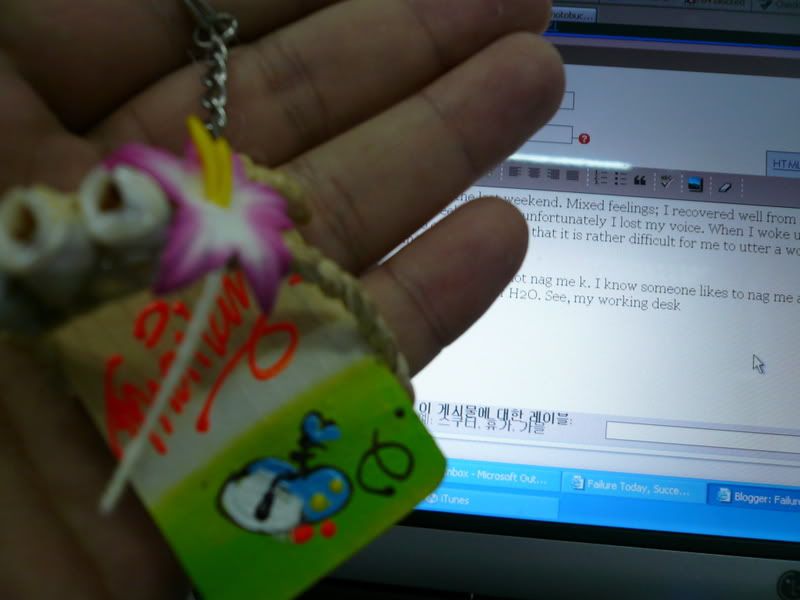 Not so good news also, rumors are some staff will be tendering their resignations today and one of them is my best buddy, the good thing is that we are going for yet another good farewell lunch/dinner but I gonna have one less breakfast/lunch companion soon :(
Traffic to
MIKEMMERY
improved a lot since the very first day I started this blog. And today, my company webmaster requested me to write more about

LG

whether it is a product review or company press release and she will check with the marketing manager whether to make this official circulation for LG Electronics news subscribers, cross fingers ya. In 2 months time, this site will be 2 years old and great to have both compliments & constructive critisms from my fellow readers.