Last Friday was spent @ Sanctuary with a bunch of friends. Met up with a long lost friend, it felt so good to meet her again, I got to thank her for initiating the SMS to me, hey Christine, it had been some time, and great seeing you again, and indeed you are much prettier than before!!!
As the nite grew, more and more of my buddies turned up, it is quite true networking pretty important, met many many people there. We were joined by
Alan
,
Crystal
,
Albert
, Denise, Spike & Chris later that night.
After a few jugs of beers (3 jugs maybe), and a bottle and half of Jack Ds, our Japanese guest sat down and start to sing to me,

"I'm not crazy, I'm just a little unwell"

, then I asked,

"You OK?"

, he replied with this look...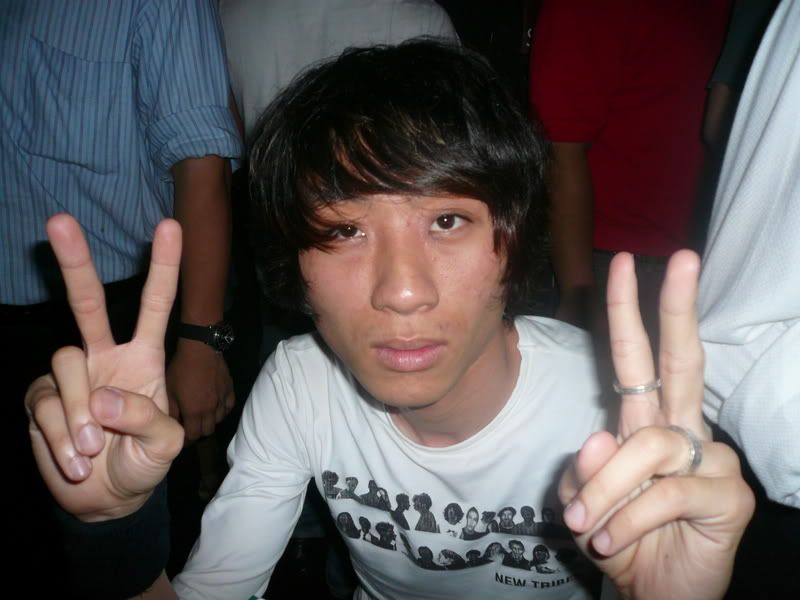 We continued to party & drinking responsibly as a Malaysian...
And the results.... check out the video below (on your speaker!!!)